2016 Orlando Urban Film Festival (OUFF)
"Where Visionaries Meet and Imagination Runs Wild"
THE FINALIST and "OFFICIAL SELECTIONS"
(*PLEASE NOTE THIS LIST IS SUBJECT TO CHANGED OR UPDATED)
The OUFF Team final selection of films, music videos, screenplays to be considered for the festival!

FEATURES

                                                                                                             
Take Me Out, Joe Shanks, Director
Verona, Romero Brooks, Director
Runners, John Foley, Director
DOCUMENTARIES

  
Tear The Roof Off-The Untold Story of Parliament Funkadelic, Bobby J. Brown, Director
Maya Osborne: Confessions Of A Quadroon, Barry Mayo, Director
In Your Corner: Fighting Cancer Through Basketball, Fredrick Hawthorne, Director, Floyd "Money" Mayweather and Sam Watson, Producers
Pull Your Pants Up, Tracy Jenkins, Director
The Awakening: Union Bar, Kyle Loftus, Director
ANIMATIONS 

                              

The Hole, Mayar Nouri, Director
MUSIC VIDEOS

 
The Blue Room, Bettina D'Mello, Director
SCREENPLAYS
Cyberstein, D. Thomas Laskowski, Writer
The Hero Engine, Dennis Cooper. Writer
Aza'Zyel, Ty Manns, Writer
Panhandle Heat, Christian Garzone, Writer
SHORTS
The Muntu Poets
Easy Life "Cedric The Entertainer", Arnaud Bettan, Director
Women Scorned, Eriah Howard, Director
One man's Perspective, Kevin Taylor, Director
Untimely Death of Ms. Xiang, Jeff, Cohen, Director
Love, Marcellus Cox, Director
 Some Torches Don't Burn, Christopher Malcolm, Director
Appassionato, Bradley Evans, Director
 Absence Of The Heart, Allen Paschel, Director
Mom's Alright, D. Thomas Laskowski, Director
Ball Is Life, Terry Bluez, Director
The Great Feckin Tree, Jordan Stewart, Director
A Patriot Act, D. Thomas Laskowski, Director
Redeploy, Nuria Dixon, Director
Teacher and the Student, Mary Ellen Jones, Director
 Lift Every Voice, Monet Gray, Director
The submitted projects were simply amazing!
We are proud to honor and showcase the cinematic works of  so many great storytellers and visionaries!
Thank you for your patience!
Join in and support our celebration of the arts!
Purchase your tickets today! Click Link Below . . .
https://www.eventbrite.com/e/orlando-urban-film-festival-presents-2016-hollywood-in-orlando-tickets-26125644506
Rosen Centre Hotel – 2016 OUFF Group Reservation

Attendees may begin calling to make reservations at 1800-204-7234 and asking for the Orlando Urban Film Festival (or OUFF) room block. 
For Rosen Centre Hotel reservation use ONLY. Keep in mind there are 7 Rosen Hotels on I-Drive or International Drive, Orlando, Florida.
Special Thank You To the 2016 OUFF Sponsors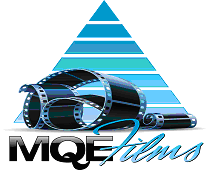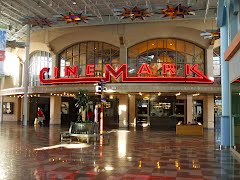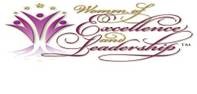 *Orlando Urban Film festival is a IRS recognized 501(c)(3) your donations are tax deductible! Help OUFF help creative people develop, exposure and distribute their projects.