2018 OUFF OPEN FOR SUBMISSIONS
filmfreeway.com/festival/OrlandoUrbanFilmFestivalOUFF
https://www.facebook.com/orlandouff/
Orlando Urban Film Festival (OUFF) 5th Year Celebration
"Where Visionaries Meet and Imagination Runs Wild"
Content Creators Network
Filmmakers, Actors, Music Producers, Artists, Writers, Industry Executives
Thursday, May 24 to Sunday, May 27, 2018
AMC Theater located on Universal Studios City Walk

: 

6000 Universal Blvd #740, Orlando, FL 32819
AMC Theater Universal Studios – Screenings
Rosen Centre Hotel – Seminars
Submit your "Film" or "Short Film Project" and see it on the "BIG SCREEN"
OPEN FOR SUBMISSIONS IN ALL CATEGORIES
"OUFF Loves Short Films Corner"
"OUFF Loves Virtual Reality Shorts"
"OUFF Loves Sci-Fi Flicks"
"OUFF Loves Web TV and Web Series"
Submit your "Film" or "Short Film Project" and see it on the "BIG SCREEN"
The Orlando Urban Film Festival (OUFF) is Orlando, Florida's African American film festival. We are filmmakers and experienced music business executives with over 20 years behind us and who have helped build the careers of many of today's superstars. We are energized by the diversity and inclusion of all types of cultural films, movies, documentaries, videos, shorts, clips, music, and photography from content creators globally.
————————————————————————————————————————————————————————————————————————————
 2017 OUFF AWARD WINNERS
Wow . . . The 2018 Orlando Urban Film Festival i off to an amazing start. Thanks to all of the talent who is submitting their film, music or screenplay projects. It is always tough selecting the final winners, and we hope you will continue to work your craft and submit your projects to the 2018 OUFF. The 2018 OUFF "Official Selections" will be announced in a few weeks, so stay tuned! We will send out an email to all Submitters! You all are winners in our book!
Traveling to Orlando? Visit the Travel tab to take advantage of the 2018 OUFF Special Hotel Rates.
Grand Jury Winner Rising Director: Best Feature Film
"Boy Bye" – Christopher Stokes, Director
Wendy Raquel Robinson, Best Actress Phenomenal Women Award
Ross Fleming, Best Actor Life & Legacy Award
Grand Jury Winner Best Dramatic Feature
"The Turn Around" – James Turner, Director
Grand Jury Winner Best Short Comedy
"Slanging Birds" – MANN, Director and Nick Lewis, Producer
Grand Jury Winner Best Short Narrative
"I Tried To Give Up" – Ed Love, Director
Grand Jury Winner Best Short Film
"Standing 8" – Kazy Tauginas, Director, and Writer of John Wick
Grand Jury Winner Best Music Video
"Dance Into The Party" – Ari B – Artist / Wayne Isham, Director
Grand Jury Winner Best Short Action Film
"Amrak Film Project: Stop Bullying" Sean Roberts, Director
Best Dramatic Short Film Narrative
"Rolling In The Deep" – Marcellus Cox
Best Innovative Short Film
"Wanted: Dead Or Abducted" – Ramiro Hermandez, Director
Grand Jury Winner Best Short Animation
"Revelation: The City Of Haze" – Lu Sun, Director
Best Dramatic Screen Play – "Lazarus" – Marcelle A. Davis, Writer
Best Sci-Fi Screen Play – "Resurrection Time Conspiracy" – James Carroll, Writer
Honorable Mention Screen Play – "Right Place, Right Time" – B.J. Jones, Writer
Honorable Mention Short Film – "Solomon Dasko" – Yaphet Jackman, Director
Honorable Mention Documentary – "To Valhalla" – Even Evensen, Director
Special Thank You To the 2017 OUFF Sponsors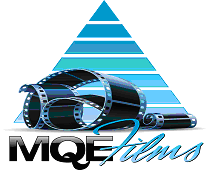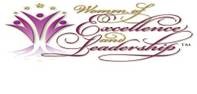 *Orlando Urban Film festival is a IRS recognized 501(c)(3) your donations are tax deductible! Help OUFF help creative people develop, exposure and distribute their projects.